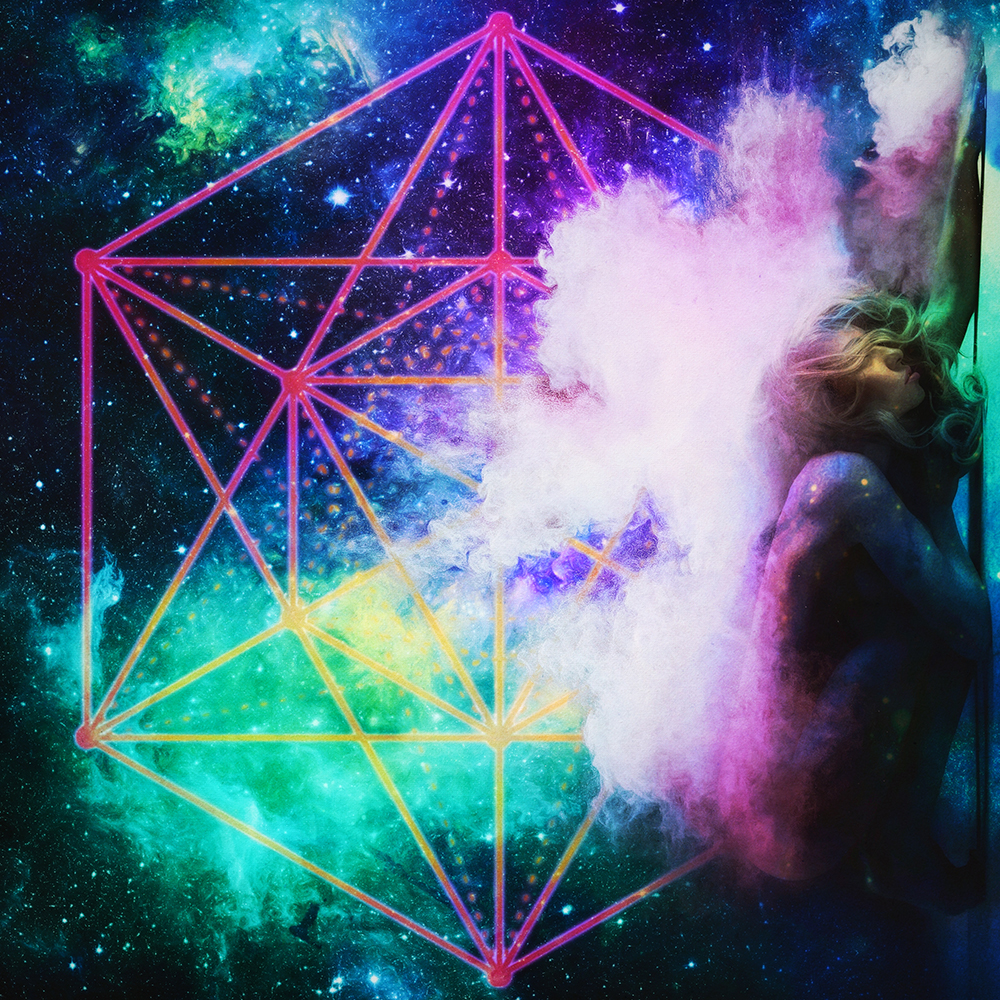 Fire Woman
This psychedelic piece evolved organically; it began with a background I created in fuchsias and golds. I found a woman to rule over the realm of fire, giving her body fractal energy.
Cosmic Frida
This is my tribute to Frida Kahlo. I like to think that her spirit is watching over us from somewhere in the galaxy and she scatters inspiration with benevolence to all who call on her. I created this portrait using fractals and NASA space imagery.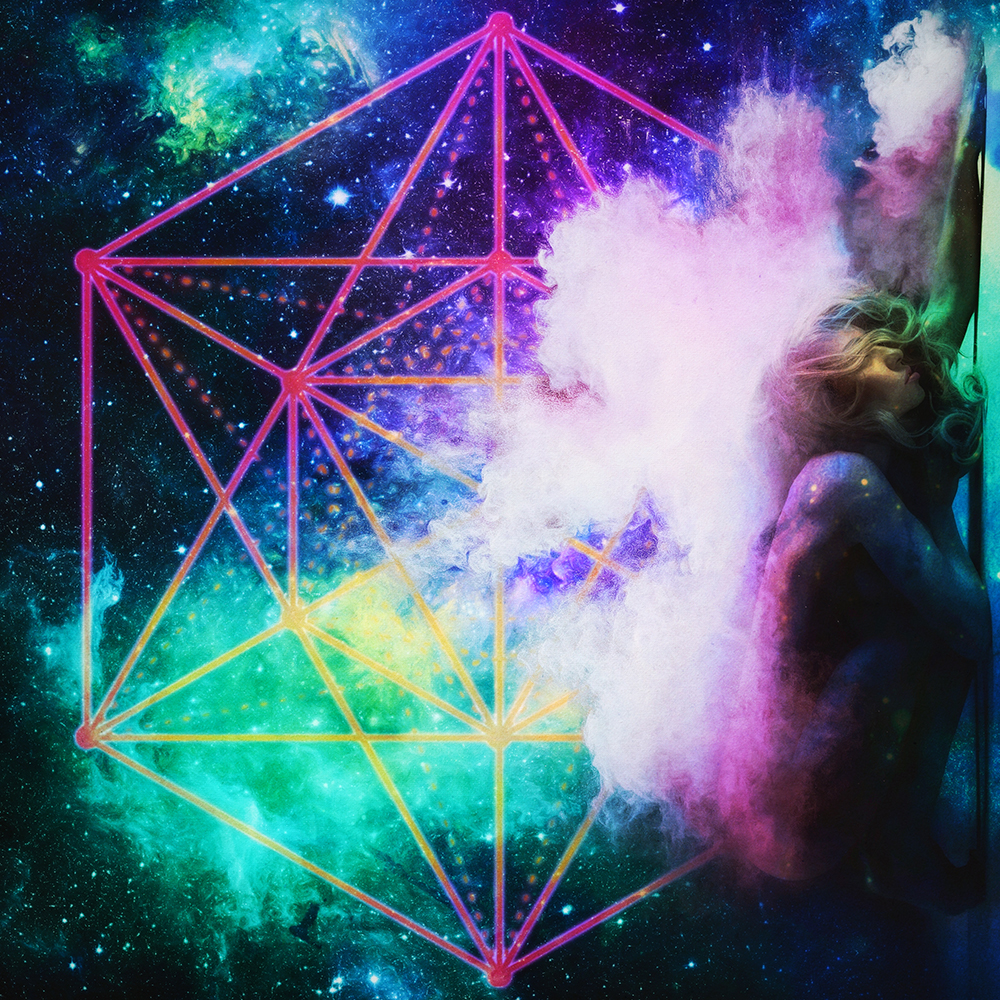 Star Child
This is a figure of a woman, created from stardust, emerging from the cosmic web. The sacred geometry symbol behind her is Metatron's Cube which encompasses all geometric possibility just as new life is rich with possibility.
Star Dancer
The fire energy of the stars in this woman's feet compels her to dance. The symbol behind her is a toroid, ever spiraling in and expanding out just as she eternally dances through the cosmos.
Cosmic Ripples
I ponder ripples frequently, specifically how every action one makes causes a reaction in the people, places, and animals that they encounter. Cognizant of this I attempt to be ever mindful of the actions I take and always try to spread positivity so that it may ripple out beyond me. This piece is my attempt at visualizing that concept in action on a cosmic scale complete with nebulae, galaxies and fields of endless stars.